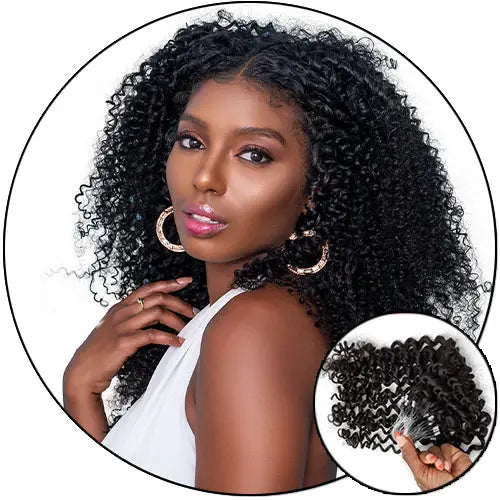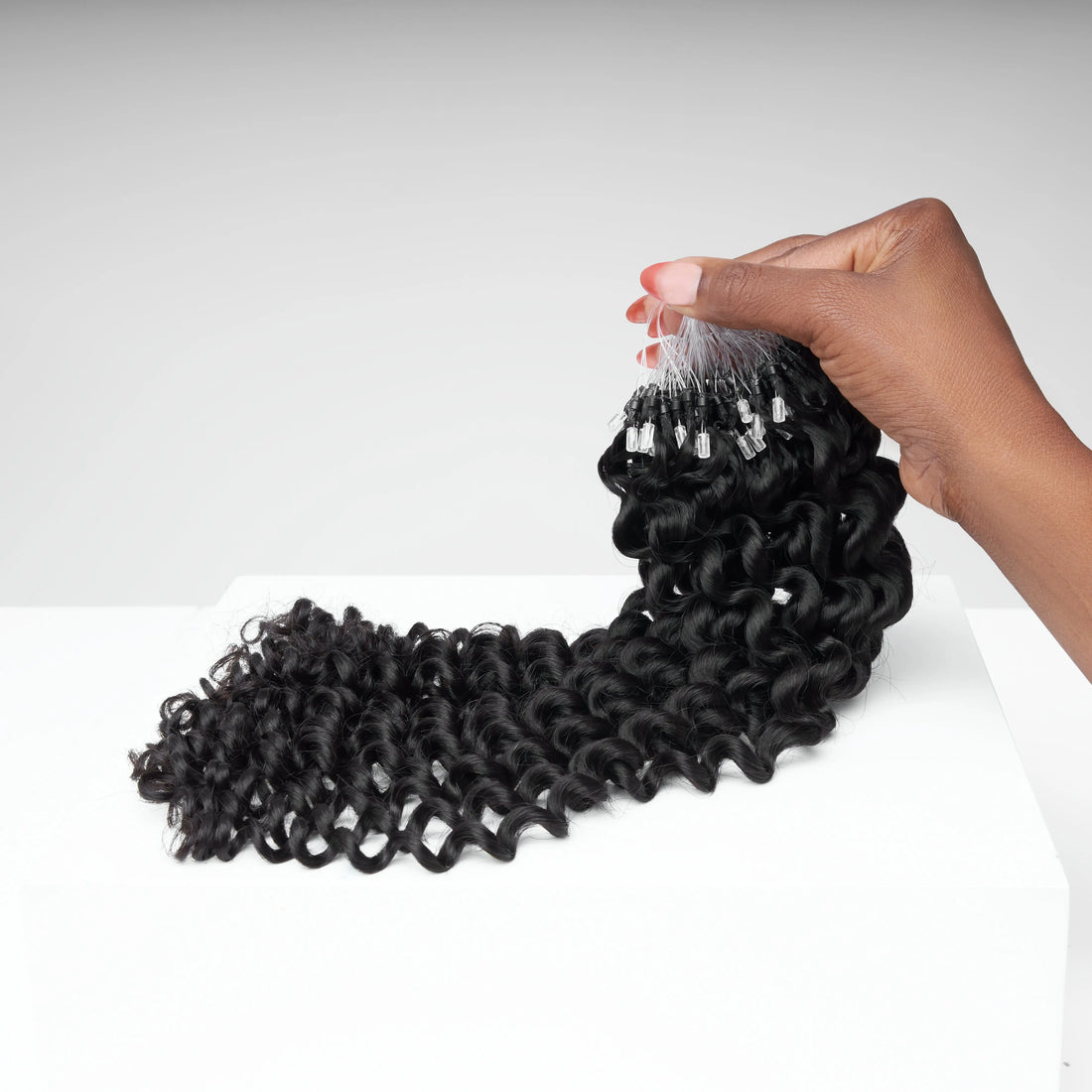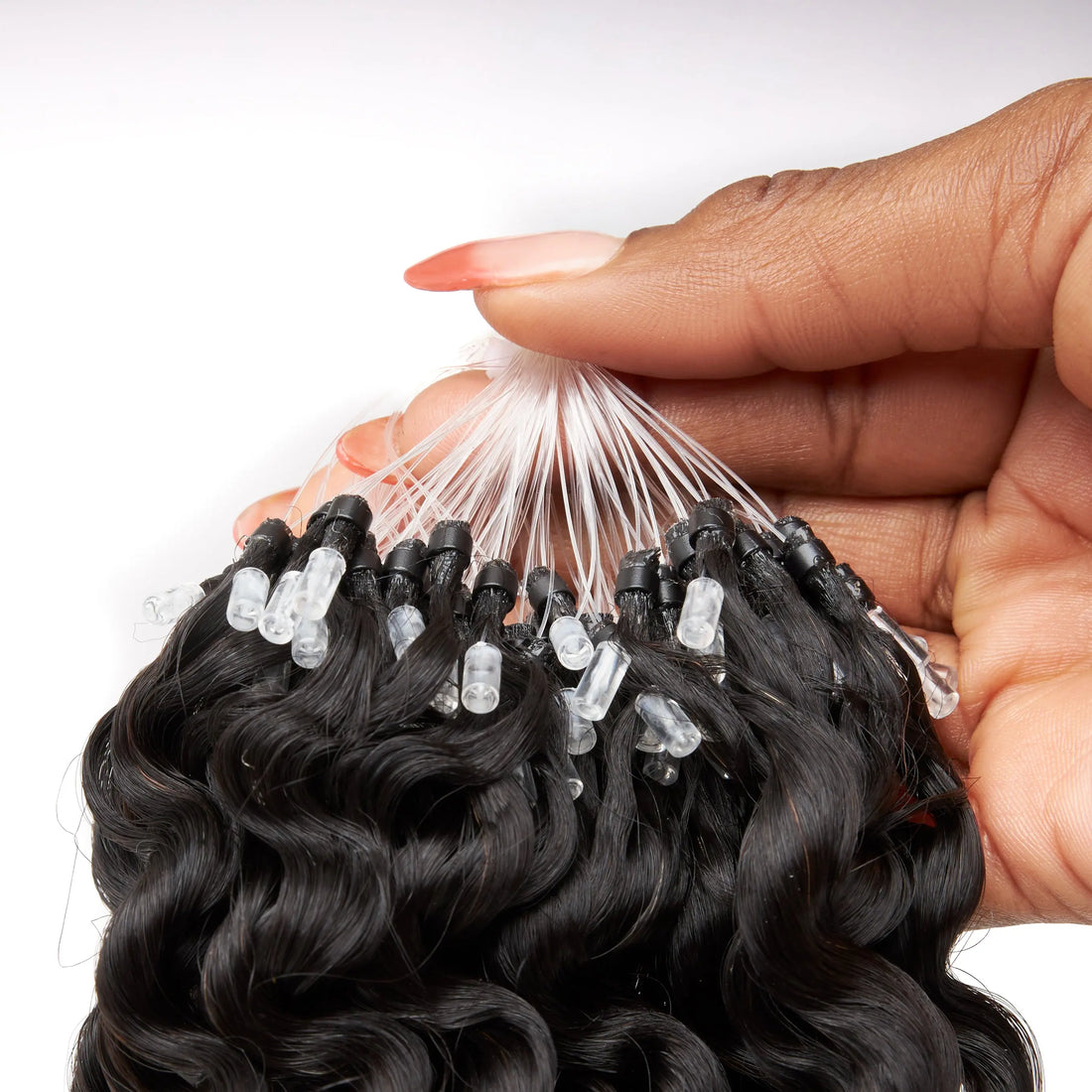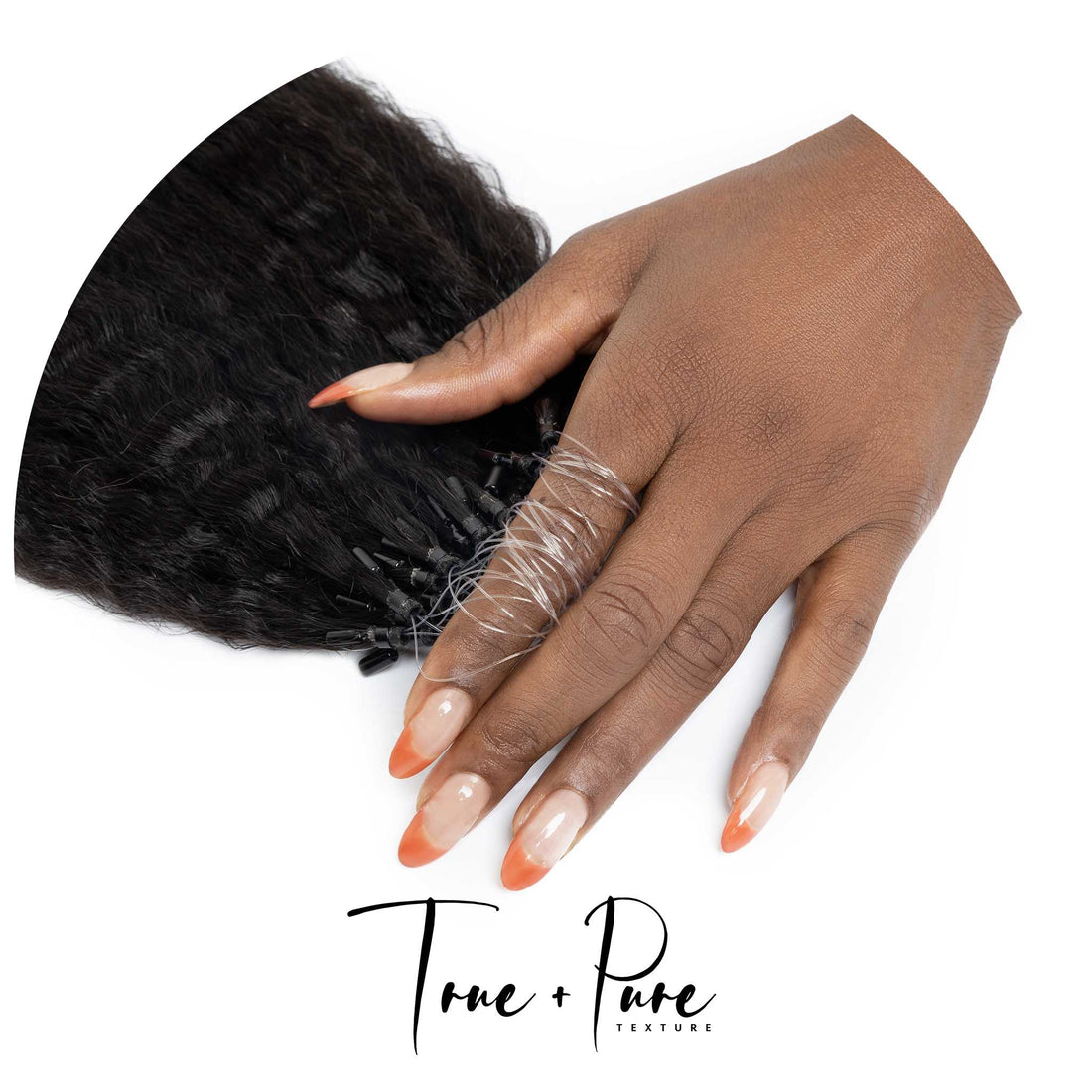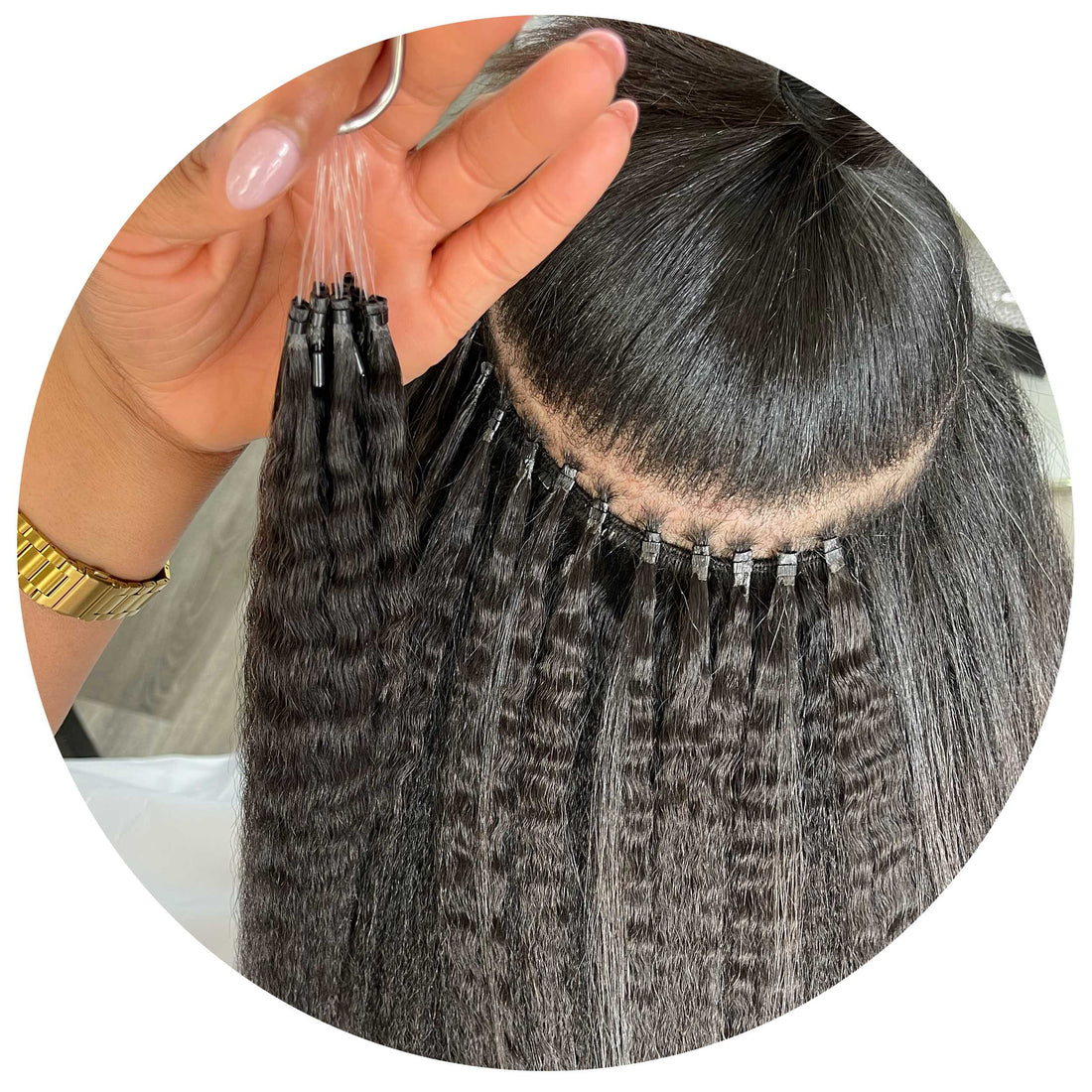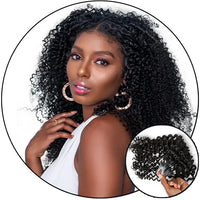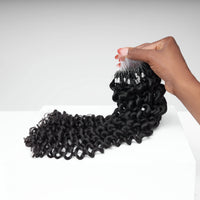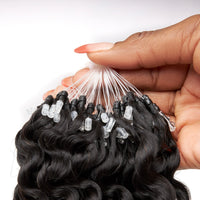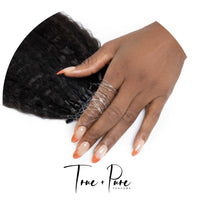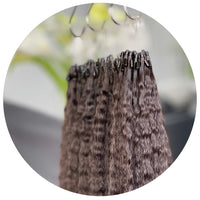 Sasha Curl - TruTip™ Micro Loop Hair Extensions (I-Tip)
TruTips

™️ (I-Tip) 

- Textured Micro Loop I-Tip Extensions 
TruTips

™️ (I-Tip) comes with 50 pieces per set.

We recommend 2-3 sets for a natural install and 3-4 sets for an extra full install.
TruTips™ (I-Tip) is the faster and easier I-Tip hair extension install solution. It saves time and money by reducing the number of steps and tools needed for traditional I-Tip installation due to the micro-loops having the bead and pull-through ring already attached.
 
• Seamless Blending: Get the Look and feel of natural hair, adding volume and length easily with our trusted signature 100% virgin hair textures. 


• Full 360 movement: Our single strand methods allow for install 360 movements to allow for multiple style options and full comfort.


• Easy Maintenance: Move up the extensions with no residue or adhesive. Fast and easy maintenance and removal with no mess.


• Long-Lasting: These last 6-8 weeks and can be reused 1-3 times.


Beautiful I-Tip

TruTips™ Micro Loop (I-Tips) extensions are one of the safest ways of wearing I-Tip type hair extensions. Our micro loop extensions don't require any glue or heat; they're installed strand by strand. TruTips save time by reducing the tedious steps of traditional I-Tip installs. 
The micro loop extensions are lightweight and easy to apply & remove. Each hair strand has the bead already installed at the tip. The bead is made of silicone so that the Micro loop or extensions hold firmly to your hair despite no glue used. True + Pure Texture Micro loops extensions hold firmly to your hair with no slippage when applied correctly. 
We've developed our textured hair extensions to blend seamlessly with all textured hair types. 
Our Micro loop extensions current come in our texture faves of Sasha Curl (deep curly) + Relaxed Natural (natural blowout).  

How to install: Start slightly off the scalp and feed a small section of natural hair through the pre-attached loop. Gentle guide the natural hair through the loop, then clamp close the bead. (Placement will vary from person to personal need and aesthetic).
Details About This Texture
Perfect 3b and 3c Curly Coily textured hair extensions. This top-seller presents an organic corkscrew pattern making it one of the best natural hair extensions for lower maintenance wet n go styling. 
Our Sasha Curl texture is the perfect induction for the textured hair novice because of its balance of texture and ease of control. This hair texture offers maximum versatility for wash-n-go, blowouts, rod setting, and more!
This texture is available in Tape-In, Extensions, TruPart™ Wig, Clip-Ins, Ponytails, Micro loops, Closures, Headband Wigs, and Lace Front Wigs. 
The texture you receive in your package will be flat due to packaging and shipping.The actual texture of the hair will be revealed after you shampoo/co-wash, brush through the hair and allow to air dry.
The length of the hair is measured when the hair is stretched. Curly hair shrinks in its curly state. Following the instructions for care of your True + Pure Texture piece(s) will reveal it's true curl pattern as seen in our videos and images.
Although it can take up to 72 business hours to process orders, most are processed sooner.
Please note weekends and holidays are not processing days.
Once your order has been processed you will receive a shipping notification email. Once shipped, please allow 3-6 business days for First Class and 1-2 business days for Priority Express to receive your package.