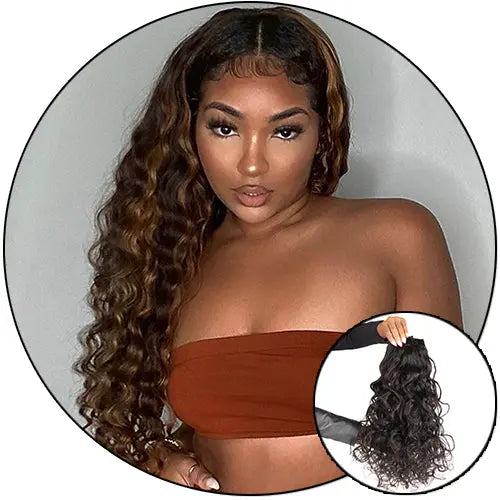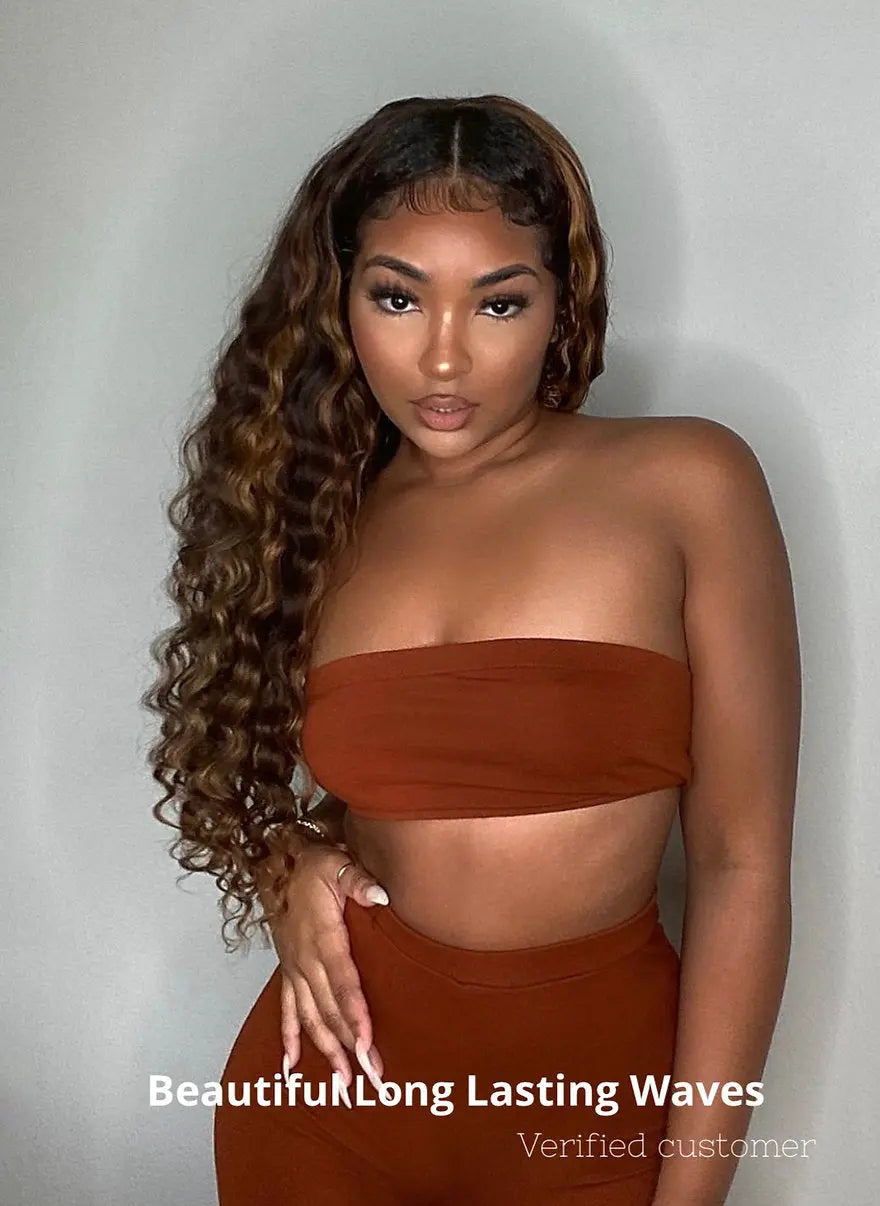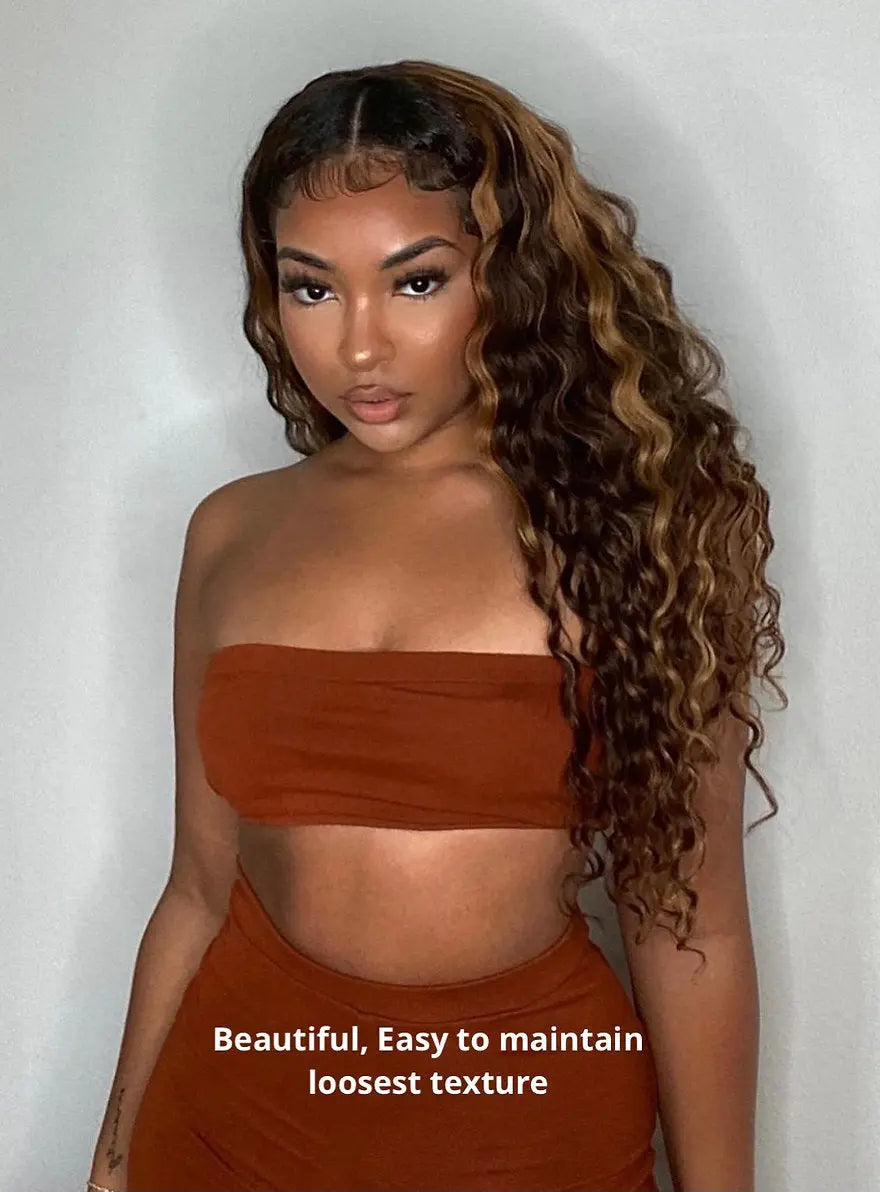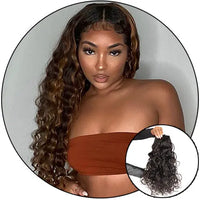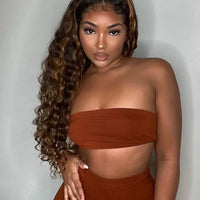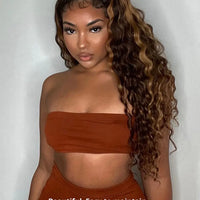 Island Wave - Natural Hair Extensions
Beautiful Human Hair Extensions
Our 100% Virgin Hair Wefts were specially crafted for beautiful Natural Texture. Each weft is flawlessly machine stitched for durability. Our natural hair extensions were created to blend flawlessly with your hair's natural texture and natural beauty.
We recommend at least 2 bundles for lengths up to 20 inches and at least 3 bundles for lengths over 20 inches.
Natural Type 2 Loose Wavy 100% Virgin Hair

Meticulous Quality Natural Hair Blending

Your texture - Just More!

Natural Type 2 Hair

Human Hair Extensions
Details About This Texture
The perfect Organic Loose Wave (Natural Type 2 Hair) Human Hair Extensions. This soft, flowy Natural Type 2 Hair pattern blends well with relaxed, silk-pressed, and loose natural hair types.
This Natural Type 2 Human Hair Extensions lets you live your best life by providing the combination of ease of maintenance with the flexibility of wavy or straight hair styling. Flowy and fabulous in every way. Available in Virgin Human Hair Extensions, closures, and lace wigs.
This texture is available in Natural Hair Extensions, 4x4 Lace Closure, and Lace Front Wigs.   
Q. What are Hair Extensions? 

A. Hair extensions are hair pieces that are attached to your own natural hair. They are used to add length, volume, thickness, and/or color to your existing hair.
The texture you receive in your package will be flat due to packaging and shipping.The actual texture of the hair will be revealed after you shampoo/co-wash, brush through the hair and allow to air dry.
The length of the hair is measured when the hair is stretched. Curly hair shrinks in its curly state. Following the instructions for care of your True + Pure Texture piece(s) will reveal it's true curl pattern as seen in our videos and images.
Although it can take up to 72 business hours to process orders, most are processed sooner.
Please note weekends and holidays are not processing days.
Once your order has been processed you will receive a shipping notification email. Once shipped, please allow 3-6 business days for First Class and 1-2 business days for Priority Express to receive your package.