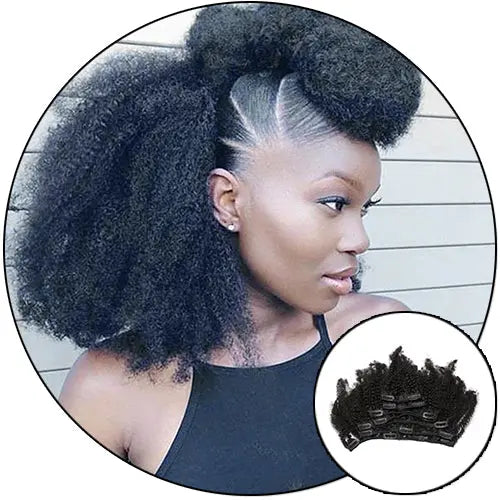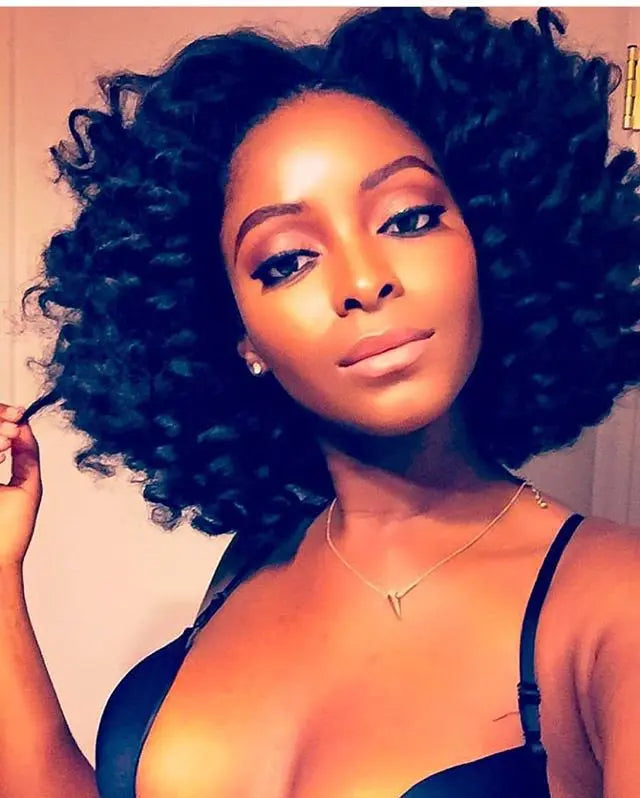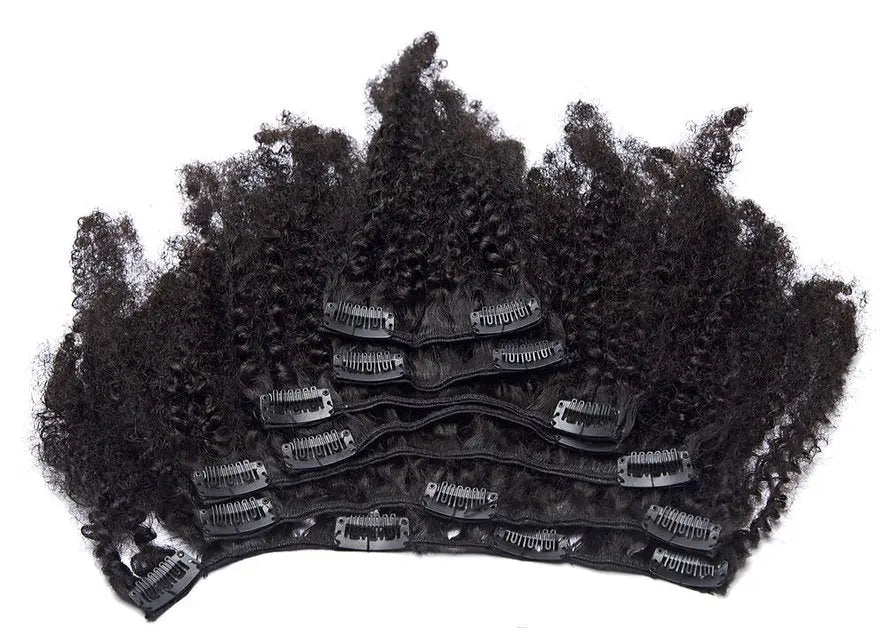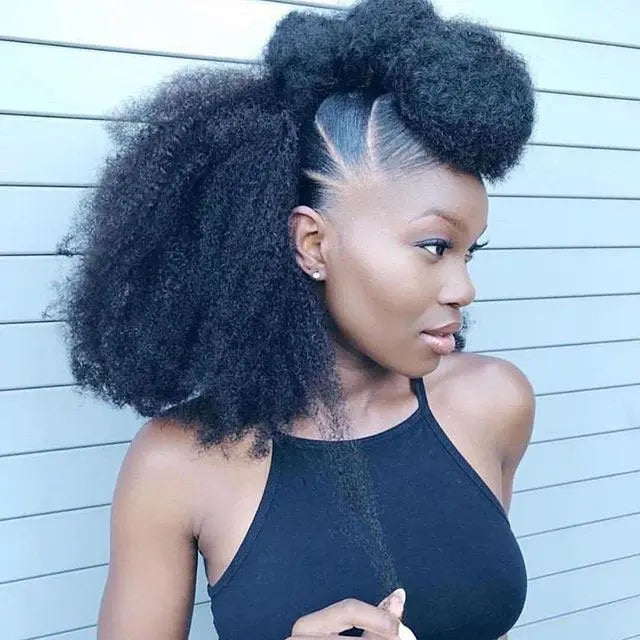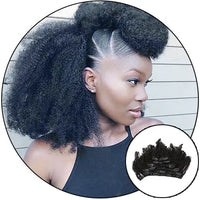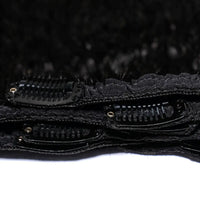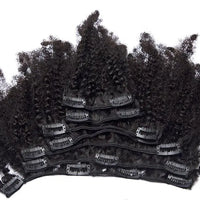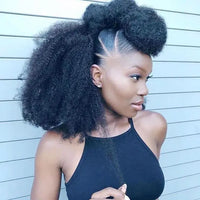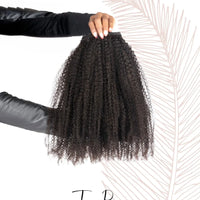 Jasmine Coil - Clip In Hair Extensions
Beautiful Human Hair Extensions Clip-Ins
4a, 4b, and 4c Jasmine Coil Human Hair Extensions Clip-Ins
Curl Pattern – Zig Zag Coily 
 We recommend at least 2 sets for most styles.
Each set has 7 pieces with the following measurements per piece:
 1 – 8-inch w/ 4 clips
2 – 7-inch w/ 3 clips
2 – 4-inch w/ 2 clips
2 – 3-inch w/ 2 clips
7 Clip In pieces per set
Unprocessed, natural virgin hair
Double drawn, reinforced wefts, with anti-breakage clips
Secured clips for installation with or without braids
Approximately 4.0 oz per set
Can be colored or dyed
The curliest textures experience approximately 2 - 4 inches of shrinkage.
Blends with 4a hair, 4b hair, and 4c hair
Human Hair Extensions Clip-Ins
Lengths are listed in straighten state
Create the look you want easily with Human Hair Extensions Clip-Ins! True + Pure Texture clip-ins are practical accessories for textured beauties and stylists who live for a quick style change-up or enhancement. Our top-tier, natural hair clip-ins are 100% virgin hair, flat, flush, and well-constructed - with seven pieces for a full and gorgeous style effect.
Clip-Ins are truly the ultimate in versatility and require no commitment to achieving instant volume, instant length, or a splash of color with easy installation. Organically zig-zag coily and flawlessly kinky natural Human Hair Extensions Clip-ins are so versatile that they can be twisted, wanded, blown out, afro'd, and more.


Details About This Texture
Afro Kinky Curly Coily Clip-Ins for highly textured beauty styling. This 4A HAIR, 4B HAIR, and 4C hair provides ultra volume, realistic texture, and style statement. Jasmine Coil texture is totally realistic for blending with most natural 4A HAIR, 4B HAIR, and 4C hair.
Organically zig-zag coils and flawlessly kinky natural hair Clip-Ins are so versatile that they can be twisted, wanded, blown out, afro'd, and more.
Curl Pattern – Zig Zag Oily
This texture is available in Extensions, Clip-Ins, Ponytails, TruPart™ Wig, 4x4 Lace Front Closures, and Lace Front wigs.

Q. What are Hair Extensions? 

A. Hair extensions are hair pieces that are attached to your own natural hair. They are used to add length, volume, thickness, and/or color to your existing hair.
The texture you receive in your package will be flat due to packaging and shipping.The actual texture of the hair will be revealed after you shampoo/co-wash, brush through the hair and allow to air dry.
The length of the hair is measured when the hair is stretched. Curly hair shrinks in its curly state. Following the instructions for care of your True + Pure Texture piece(s) will reveal it's true curl pattern as seen in our videos and images.
Although it can take up to 72 business hours to process orders, most are processed sooner.
Please note weekends and holidays are not processing days.
Once your order has been processed you will receive a shipping notification email. Once shipped, please allow 3-6 business days for First Class and 1-2 business days for Priority Express to receive your package. 
Customer Reviews
10/02/2023
Nikia A.

United States
I recommend this product
The Best Hair Ever!!!!
I am more than pleased with this hair. I will be customer service for life!
10/02/2023
Tiffany W.

United States
I recommend this product
So versatile!
I am loving this hair and the quality! It blends seamlessly and I've received so many compliments. The curl pattern is so versatile and full.